New York City Marathon Training
"Tips On Dealing With the NYC Marathon Hills In the Marathon Training Schedule"
New York City Marathon training is preparing your for a marathon, plus something more.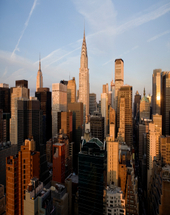 Like any other marathon, the ING New York City Marathon is 26.2 miles long. If one looks at the historical winning times in New York, though, they are somewhat slower than similar marathons like Berlin marathon, London Marathon or Boston Marathon.
It is a tough course and a good New York Marathon training schedule/program, should take this into consideration. The course starts pretty easy and up to the half way point it is easy to get carried away.
Especially with the wild crowd cheering you on.
Half way through New York Marathon, the runners cross Pulaski bridge at 13.1 miles and enter into Queens. This is when the New York race really starts. And at that time, is not usually not enough to have been on a regular half marathon training schedule with some easy longer runs added in there.
With a little bit of extra work, though, this can be dealt with quite easily.
What In New York City Marathon Training Program is Important ? Go For the Hills..
"So what then are some major important things to remember in the training for New York Marathon ?"
The general rules for this marathon is just like any other : Be prepared for what happens after 2/3 of the race ;)
At New York, you should consider to take extra care of two additional things :
Training the quads/legs for some uphill and downhill work
Taking extra good care of the pacing strategy.
Because the New York City Marathon course has its climbs and down hills you should respect this in the training. The key here is to have a minimum of 3 sessions of hill training before entering the marathon.
3 Hill Sessions As Part Of the NYC Buildup Program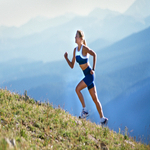 The hill training should be as similar to race situation as possible. Here is a suggestion : 3 sessions of the following. The last sessions no closer than 14 days before the marathon.
Start with 40 minutes progressive running. You should be able to talk comfortable at the end up this ; meaning that you are running controlled. End the run at a hill.
Run about 2 to 3 minutes up the hill. Run down again and clock the same time as you did uphill. Do this 5-10 times and then cool down.
In What Way Does This Help Me?
This way you do a few important things. You do hills at the end of a progressive run.
This means that you are already in marathon mode and it will give you are very similar feeling, training as when you are actually facing a hill in the marathon. Also, you run downhill at a pretty steady pace. This ensures you to handle downhill running as well as uphill.
When you run downhill, try and relax. Relax your shoulders, your hips...
No Hills Nearby ?
No problem. Go for the treadmill and do the same. Set the incline at 5 to 6 degrees when uphill running and down to flat treadmill in the recovery time. At the treadmill you can also try to do one or two runs of 5k or 10k in your training of a progressive, continuous kind.
Finally, About Pacing Yourself the Best Possible Way.
The other thing to take extra care of is pacing. Because the first part of the course is pretty easy, teach yourself not to get carried away. Make a good estimation beforehand on where you are in your training. Do the really long runs very controlled and feel the pace.
You may want to read about pacing strategy under "Marathon Running" and "Pace Strategy"
Good luck and enjoy your New York Marathon Training.