All about LA Marathon - Los Angeles Marathon, in the city of Angels !
"Looking for Los Angeles Marathon training, course, registration ? The LA Marathon experience"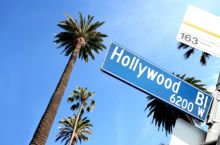 The LA marathon - Los Angeles Marathon is a marathon with a rich history. Training for Los Angeles Marathon does not take any particular schedule, plan; but you want to be aware of a few things that I will comment on below. In addition to this, you'll find information in this articles on
Los Angeles Marathon Course,
LA marathon History,
LA experience,
Weather during the marathon (can be quite nice)
as well as the general registration, race info.
Enjoy !
(Did you enter here directly ? Welcome to Marathon Training Schedule - Please check out the other pages, on marathon training and marathon preparations ;) )
The History of the Los Angeles Marathon
The LA Marathon began in 1986 after the success of the Los Angeles Olympics, but since then the course has been adapted to become flatter and faster.
The first LA Marathon, with almost eleven thousand runners, was the largest inaugural marathon ever.
So what can you expect from the LA marathon ?
What is the course like ?
Well, if you are up to the challenge of some hot climate...
You can read about the LA Marathon Route, the Course and Registration here.
Or, please keep on reading about the Los Angeles Marathon experience.
La Marathon Weather - expect it to be cool and crisp, sometimes hot.
One of the great things about the LA marathon is the weather; as the race is held in March, that area of southern California is cool, crisp, yet sunny and cheery.
While LA is not known for its bitter winters, it does get quite hot in summer; some say it gets hotter each year due to Global Warming, but that is another issue altogether.
The point is, the race is held early enough in the year that the runners will not over heat.
Tragically, there have been several deaths over the history of the LA marathon.
The one bright spot in it is that they were all heart-related, not heat stroke or exhaustion. So, the key factor for you to consider is - are you in good health?
So long as you are, you can do fine in the LA marathon.
Open runners, master or wheelchair participants
In terms of results, the LA marathon logs in people in three basic categories
the Open runners,
Masters,
the Wheelchair racers.
In the first couple years, American women won in all three groups.
The American men have not faired as well, but they have still managed to win in at least a couple categories, most years. Beyond that, the winners have - like the community itself - represented a broad cross-section of our world. They have come from Canada, France, Australia, Spain, Italy, China, and countless other nations.
And more recently, the race (2005,2006,2007,2008) has been dominated by the Africans - Kenyans in particular.
TV/Broadcast of the LA marathon, "more than a marathon"
Of course, when you consider where the LA marathon is held, it makes sense that it is popular.

The LA area is full of history, culture, and activities to entertain any members of your family.

If you have come this far, and really want to know about the LA marathon experience, check out a piece of the LA Marathon Experience.

In this article you can read about "the other stuff" to see and do in LA besides the marathon.

If you love the outdoors, you can golf, swim, scuba dive, sail, water ski, and camp. If you head up into the mountains in winter, there are all manner of winter sports to delight you: skiing, skating, snowboarding etc.

In the spring and summer, the mountains are wonderful places to hunt, camp, fish, and "commune" with nature.

In the city itself are clubs, shopping, and fine dining.

Then there is the entertainment; and we are not just talking about shows to see. After all, Hollywood is close by; meaning there are stars, movies, and all kinds of premieres going on al the time.

As the area is home to the filming of a great many TV game shows, you can always get tickets to one.

And, you never know - you could wind up on "The Price is Right" or some other show, and win yourself a new car or something! Kind of a nice topper to running in the LA marathon, winning yourself something so that you do not have to run or walk any more at all.

For more articles on marathons or marathon training in general, please click below