Home
:Rock and Roll Marathon
Rock and Roll Marathon Training, Registration, the Course : in Dallas, Chicago and More!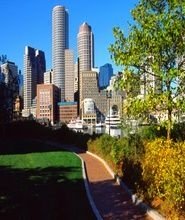 The Rock and Roll Marathon is a well-known marathon series that creates a lot of excitement among runners and the fans of the series. Featuring marathons and half marathons topped with live music, a headliner concert, and a lot of spectators, the Rock and Roll running event is a unique and highly anticipated one.So what are the some Rock and Roll Marathon training tips and what can one say about the courses ?
The main reason why it's called Rock and Roll is that it is more than just a marathon run; it is a marathon with the same excitement level you would feel from a rock concert. This level of hype is what sets the Rock and Roll Marathon apart from other running events.
Rock and Roll running events are lined up for this year until next year. The events will be held in Arizona, New Orleans, Dallas, Nashville, San Diego, Seattle, Chicago, Philadelphia, San Jose, Denver, Virginia Beach, Las Vegas, San Antonio, and Los Angeles. Registrations are accepted online.
More Facts on the Rock and Roll Marathon
Updates and new challenges
Special events and features to make RnR more special
Kids events
Awards and medals
1. Updates and new challenges
You can enjoy a lot of challenges when you join a Rock and Roll Marathon. The series features many different courses in many different areas. These courses offer varying levels of fun and enjoyment. And to make things even better, new courses are added and revealed regularly.
2. Special events and features to make RnR more special
Aside from just running, Rock and Roll Marathon offers other special events and features that make the event even more memorable for participants and even more enticing for those who are interested to join. In Arizona and Tennessee, the marathon is even accompanied by special country music.
Other events include the Rock and Roll Mardi Gras, a Nutrilite expo to promote good health among runners, charity runs, and so on.
3. Kids Events
There are also Rock and Roll Marathon events designed especially for kids. The events are held in Arizona, Nashville, Las Vegas, and San Antonio. Running is a great sport, and it would be great to get kids into it even while they're young. Have them join the exciting kids events so they will learn how to have fun on the run.
5. Awards and Medals
To motivate you to perform better, Rock and Roll also offers special medals for those who participate and complete more than two race events in the Rock and Roll series. You can choose your own combination of events as long as you meet the requirements. If you qualify for the awards, you automatically receive medals around 6 to 8 weeks after the event that completed your requirements.
The Story behind Rock and Roll Marathon
Rock and Roll Marathon was first held in 1998 and was held in the succeeding years until present without fail. The original marathon was held as a musical marathon event, which was what propelled it into stardom. Up until now, it is considered as one of the largest marathon events ever invented. The marathon currently reaches up to 19,979 participants, and is now popular all over the country.