Best New Balance Running Shoes – Review What are Top Mens / Womens Options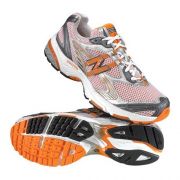 The best New Balance running shoe reviews by magazines such as Runners World shows how good the New Balance shoes for men and women have become the last years. Their styles are commendable and their technology provides the wearer with the most needed kind of support and comfort one needs for running. Though, not as flashy as other shoe brands, New Balance promises high quality running shoes that will never fail you and your needs.
Whether an over-pronator, under-pronator, or one with neutral feet, the top New Balance running shoes can provide you with the perfect pair for your perfect running experience. Consider what kind of terrain you're running and how frequently you'll be using the shoes. Know your foot-type and other basic information and be able to pick out the shoes that best fits you. New Balance continuously does research to be able to develop new styles and technology to provide runners with utmost comfort, support, and push their performance to the highest level. Here is a list of the best New Balance running shoes in the market today.
Top New Balance Running Shoes for Men and Women
1. New Balance 760 Review
Lightweight, very comfortable, and great looking—what else would you ask for? New Balance 760 is a commendable model that provides runners with excellent cushioning that takes care of your feet while you run. You need not worry about aching foot and other complication as the New Balance technology promises to give you the best cushioning and support for your feet. The Acteva-Lite, Stability Web, and TS2 technology takes care of your midsoles, while the New Balance Phantom Liner provides seamless inner lining to prevent skin irritations. This model uses both the Abzorb and N-ergy cushioning technology so you are confident that it will give you outstanding shock absorption especially for your heels.
2. New Balance 1064 Review
Although some people tag this as a cushioning pair of shoes, the New Balance 1064 (came from the NB 1063 heritage) is actually developed for neutral runners. With exceptional cushioning and at the same time excellent and commendable motion control and flexibility, this model is one of the best pairs one can ever get. This pair even boasts of the best NB technologies ever, like the Sure Lace for an absolutely snug fit, N-ergy technology for the most advanced cushioning and shock absorption, Cocona liner for evaporative cooling and odor control, among other cool features. It also has the signature synthetic mesh and stability web to help add support. Plus, it uses the Ndurance rubber compound especially created for maximum external strength and durability of the shoes. The Ortholite sockliner used provides users with long term comfort, so you need not worry about feet pain and discomforts after a long run. New Balance MR1064 is widely available in stores nationwide
3. New Balance 1012 Review
New Balance 1012 is a great pair of running shoes that could never go wrong. With its outstanding design and features, it gives one the best motion control and smooth transition. It has an extended web that helps with the fit, comfort, and most importantly, support and control. This is an absolutely comfortable pair that ensures you get the flexibility and support you need to reach your best performance. If you tend to overpronate, this pair is one of the best among the roster of New Balance motion control running shoes.
4. New Balance 1225 Review
New Balance 1225 is very flexible and light weight. It works great during long runs and provides runners with maximum support and cushioning.
The N-ergy cushioning gives the shoes full-length shock absorption technology and improved cushioning. NLOCK additionally secures the midsole in position and provides the greatest amount of support to prevent foot twists. The perfect shape also ensures a smooth heel-to-toe transition as you run. This pair truly gives the users utmost support that never fails.
The Best New Balance Running Shoes : A Perfect Fit
A lot of other running shoes brands also offer great arrays of pairs with cool designs and features. But New Balance running shoes give you much more than what the others offer. NB provides you with the opportunity to experience high quality footwear that fits perfectly in every angle at affordable prices. You surely will have extra cash for some more running accessories to complete your running experience.
In New Balance labs, they make sure every shoe they make is of the highest quality materials and the newest technology so that every need can be met. They also prioritize the fit because they believe the perfect and comfortable fit will bring you to a higher performance level. This is why they intensely study the anatomy of our feet to make sure every pair will be ultimately comfortable for its wearer. In every pair, New Balance running shoes technology takes into consideration the 88 points of fit to make sure every angle presents a fit of perfection. You will totally feel like your New Balance pair is made especially for you.