Marius Bakken's Marathon Training Blog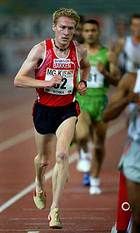 Dear Reader,
Welcome, and stay in touch with the Marathon Training Schedule blog. If you wish to know what has happened since your last visit, this is the place to look.
In the blog below you will see and can read about :
Latest thoughts from the world of marathoning
Up to date information on training and preparing.
What new articles are added.
Questions and answers from readers.
Don't miss the next entry.
To subscribe to this Rss feed simply click on the orange RSS button on the frontpage (left side). If you have Google Toolbar or Yahoo, simply paste this URL into your RSS reader.
Back from marathon blog to marathon training schedule
Apr 17, 2014
Hard training sessions
Hi Marius, I know you say not to run the hard (speed) session back to back. But is is ok to have them back to back if there's a day off in between? Something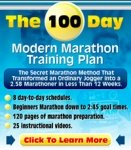 New : If you want all these principles outlined in a complete plan check out the full 100 day Marathon plan...
FULL marathon training schedules "The 100 Day Marathon Training !"
Blogroll : quality blogs/sites you want to visit..
Jogging 101 - Visit Elaine's Jogging 101 for some of the best tips on jogging out there.
GPS Running Watch Review - Visit Joe's GPS running watch review site for some excellent tips on what GPS watch to choose.
Running Headphones Central for advice on picking the right headphones on your run.
OddShoeFinder.com - where people with mismatched feet find their "sole" mates
Picking Running Shoes - Check out some excellent advice on picking running shoes from Jeff over at the Running Advisor.
Running writer Duncan Larkin's Web site--a nice source of running information and professional interviews with elite competitors
Train for a marathon with carvey-running-tips - Mediocre runner but world class funny with marathon advice for the entire universe. You might die laughing but you wont die in the race if you follow Carvey to the twenty mile mark and beyond!
Trail Running - Go-trail-running.com is a site well woth visiting for trail running lovers and running enthusiasts in general.
Running Shoe Reviews - RunningShoesWizard for choosing your running shoes.
The Juggling Runner - Just Your Average Joggler Perry Romanowski, combines running and juggling (with still fast running results!)
Running Tips For Beginners With tips4running.com Coach David Tiefenthaler with some excellent running tips for beginners, covering all aspects of the running experience.
Steve Speirs Run Bulldog Run Very well updated & motivational blog about running and training in general.
Joe Ely "Run With Perseverance" An excellent read with perspectives going back 4 years on running and life in general.
26.2 Quest - Inspiring blog about a lifestyle change through running.
Half Marathon Running Vaishali on half marathon running and preparations.
Triathlon Training I am adding Sebastian Wicks "Triathlon Adventures" in here. This is a great way to start if you want to add swimming and cycling before your marathon!
Members Only Marathon Coaching Section
Related Articles
Half Marathon Training - 21k Threshold Training - Here you'll find tips on how to be training for the half marathon, either as a separate event or as part of a marathon training plan.
Half Marathon Training Schedule - Training for a half marathon takes a thought through plan and good running schedules. Just consider the words. Half - Marathon. Half of the big boss - the challenge itself; the marathon.
Best Marathon Running Shoes The Marathon Running Market's Pride and Joy - The best marathon running shoes have to meet especially high standards. After all, you're not just running leisurely. You are running a marathon. And if you are a serious runner, a marathon is a serious matter.
London Marathon : A Classy Route and Great Experience - The London Marathon has the mix any marathon would like. The historic route, the fast course and a very well organized program.
Men's Walking Shoes Finding Your Foot's Constant Companion - Men's walking shoes are very important. They are necessities since you need them for your regular walks. If you haven't tried shopping for walking shoes in the past, then you must think buying the right walking shoes is all about finding a nice-looking shoe with a great design and a great feel when you try it on.short)
Marathons : Picking the Best Marathons/Half Marathons This is the major page for letting your voice be heard/read what others have said about a particular marathon/the top half marathons around.
Training For A Marathon - The Starting Page This is the starting page with the basic tips for training for a marathon. Like I said on the front page, the information about the marathon is almost overwhelming.